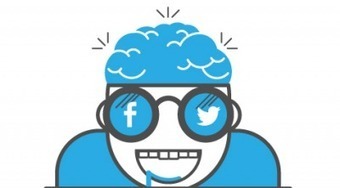 Wondering how social media affects your brain? You're not alone. The usage of the top sites has had a measured effect you should know about!

So what exactly would you give up to keep your access to social media free of boundaries? Studies show that more and more often, younger generations will say that having regular access to social media at work is more important to them than what their salary is.

In fact, some would-be employees say that, if they can't login to Facebook on the job, then the position isn't worth it. So what's so important about social media that we value it more than our jobs? The following infographic takes a look at how much we love social media, and why.