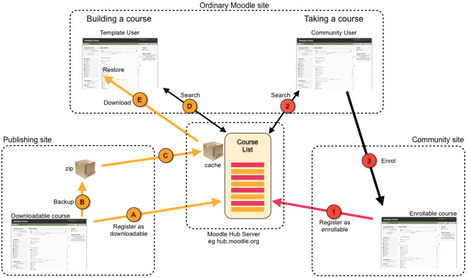 What's Missing From All of This
In my view, there are two elements that are still missing from both of these visions. The first is a sustainability model. The MOOC-as-platform idea seems to assume that schools will know how to bring open education courses online and make them work from mission and funding perspectives. What are these things for? How do they align with university missions? How will they be paid for? We are seeing a gold rush right now, and we know how gold rushes tend to end. (Remember Fathom, anybody?) As Instructure correctly points out, there are many different flavors of open education. In order for schools to take on online education in general and open ed in particular in a valuable and sustainable way, they need to have a clear understanding of why they are doing it and how different approaches align (or don't) with the school's mission and strategic goals. In this regard, if you haven't read Phil Hill's recent EDUCAUSE article yet, you should. He does a great job of beginning to lay out the landscape.
Second, the biggest missing piece from both models is…you know…teaching. While the cMOOCs are doing some interesting experimentation in pedagogy, I see little innovation in either course design or platform affordances in the xMOOCs. Udacity's big invention was multiple-choice quizzes built into videos. Coursera has messed around with peer review, but because they don't actually work with faculty on course designs, it's not clear that it's being used effectively by anyone. For starters, designing effective rubrics is hard. If that step isn't done right, then peer review falls down. Overall, while the xMOOCs may make noises about disruptive innovation, from a pedagogical perspective, they don't fundamentally change the lecture-and-quiz model of the traditional classroom. And if we know that model doesn't work particularly well for a class of 150 students, what makes us think it will work better for a class of 15,000?