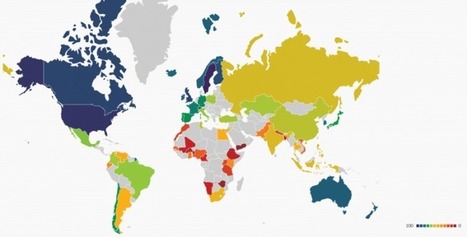 The inventor of the world wide web, Sir Tim Berners-Lee, has just unveiled his latest project: The Web Index. It's a look at how the web has affected countries around the world. There are only 61 countries measured so far but Berners-Lee says the data will continue to flow in as the index grows.
The Web Index is filled with sortable tables, interactive maps, and filterable data. It's definitely worth checking out and would be a great tool for classes in science, math, geography, web design, and more.
So who leads the way? Not the United States, believe it or not. Not even Japan or Finland.