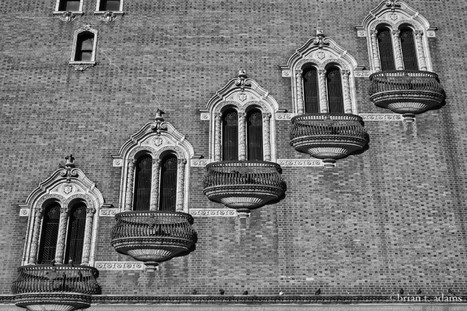 So, a little bit about myself… I became a camera enthusiast about one year ago. What I mean by this is I, unwittingly, purchased my first DSLR. Mostly, because I thought this is what you had to do if you wanted to get into digital photography and come up with "awesome" results. Aside from the past year, my photography experience is limited to my junior and senior years of high school some 18 years ago or so. While I did learn how to develop film and make prints – which were pretty rough – my efforts were mostly focused on shenanigans. Obviously, a lot has changed in nearly two decades of technological advancement and digital post processing. My point: I was the perfect consumer that fell right into the huge DSLR marketing trap. And, man, did I drop some of my hard-earned dough on DSLR what-have-you.
Digital Single Lens Reflex cameras certainly have their place in the world. I'll never contest that. In fact I still love mine. However, for me, something wasn't quite right. I genuinely don't like carrying mine around with me in public. It's huge, heavy, and I feel like I stick out like a sore thumb with it. In contrast, one of the reasons I bought it in the first place was to capture those seemingly random moments in life when you think to yourself "man, I wish I had a camera right now." The other reason I bought it was in an attempt to get into landscape photography…which has proven to be significantly harder than I expected. I suppose that's part of a different story, though. Either way, if I wasn't on a planned photo outing, the camera stayed at home. I quickly realized I was at least partially defeating the purpose of getting it in the first place. Then I found stevehuffphoto.com. Fast forward several months, and I am now the proud owner of the Fuji X-E1 teamed up with the Fuji 35mm F1.4. Sure, I'd like to score a Leica M9 or the new RX-1 but the cost was just too unreasonable for me. A couple of weeks ago, my fiancé and I returned from a week and a half long road trip pulling our vintage Airstream trailer up and down the Northern California Coast. It turns out that trailer camping in the winter is barely fun. However, it gave me a chance to put my new rig to the test. Please don't confuse this write-up as a technically based review of any sort. It isn't. I aim to let everybody know what my experience with it has been like thus far. A quick recap: my camera experience is limited to approximately one year of DSLR work, much of which has been on the tripod. The X-E1 is the first camera of its kind that I've ever used. Here goes…

Compared to a DSLR, the X-E1 is tiny. I have girl hands and I still found myself fumbling around with it at first. I quickly got over this and, now, really like its ergonomics. Plus, I'd trade discreetness for a little fumbling any day of the week. Even still, I still sometimes accidentally end up pressing the AE-L/AE-F and Q buttons from time to time being that they're located right where my thumb naturally ends up…not a big deal though. The X-E1 is very easy to use. The menus seem intuitive and straight forward and I can get into them and out again quickly without feeling like smashing the camera to bits because I forgot where a setting was located. Obviously, one of my biggest frustrations with the DSLR experience is all the menus and settings and adjustments and blah, blah, blah…sometimes I just want to take pictures. The X-E1 allows me to do exactly this. The only thing I typically adjust on it is aperture, ISO (I've assigned ISO to the FN button), and exposure compensation. Side note: I LOVE the little knob Fuji uses for exposure comp. I'm sure this isn't exclusive to Fuji, but it's the first time I've seen it. Perfect. I've tried auto ISO a few times, but in low light it tends to try to make the shutter speed 1/50 sec and then just adjust ISO around this. For 50mm focal length equivalent, this speed is marginal for those of us with shaky hands. So, I tend to sacrifice higher ISO to get a higher shutter speed. This just means I need to be paying attention to shutter speed. This was actually a challenge for me since I'm used to shooting almost exclusively at wide angles where you can get away with slower shutter speeds, especially if you've got Image Stabilization. Needless to say, I botched several shots do to slowish shutter speeds. My fault, not the camera's.....
Via
Thomas Menk