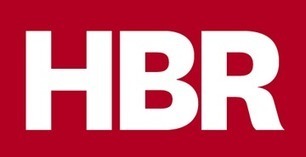 I selected this piece because it's something many people are struggling with on a daily basis. This article was written by Peter Bregman for Harvard Business Review.
He gives very simple suggestions, they seem so obvious but if you're having trouble with distraction, maybe you should try this.
Intro:
Never before has it been so important to be grounded and intentional and to know what to pay attention to and what to ignore.
Excerpt:
The speed with which information hurtles towards us is unavoidable (and it's getting worse). Trying to catch it all is counterproductive.
The faster the waves come, the more deliberately we need to navigate. Otherwise we'll get tossed around like so many particles of sand, scattered to oblivion.
Here are some great takeaways:
Now is a good time me to pause, prioritize and focus
Make two lists and read them everyday
**Ask yourself what's the plan for today?
**Where do I need to spend my time?
**How will it further my focus?
**How do I get distracted? How many times do I check my mobile devices?
**Be very aware of what you're doing and what your priorities are for the day and long term
**Make conscious choices to stick to the list that has your priorities and follow through
For more good information on this topic please refer to Beth Kanter's blog
Selected by Jan Gordon covering, "Content Curation, Social Business and Beyond"
Read full article here: [http://tinyurl.com/6lhftvv]
Via
janlgordon