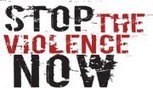 Thursday, the Ignite the Peace Initiative, a collaborative effort between all three terciary institutions in Cayo, will happen between 8:00am and 12 noon. Everyone is invited to raise their voices and attend the events. The University of Belize, Galen University, and Sacred Heart Junior College will all have Eternal Flame of Peace events.
There will be a peace march in Belmopan starting at 8:00am. From 9 through 11:30, there will be a peace torch run from Belmopan to Cayo. From 11:00 to noon, Sacred Heart Junior College will have a peace rally.
"In light of the recent loss of our valuable human resources, our nations students, the tertiary level institutions have teamed up to raise awareness and to unite their voices against the violence and crime in Belize."