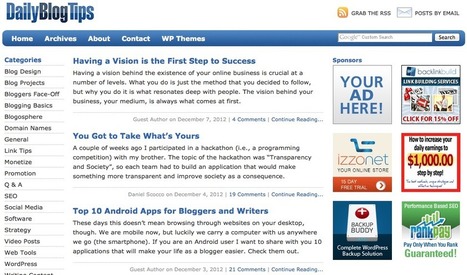 Blog post at Omega Web : I saw this quote in my College Success textbook yesterday and it made me think of blogging...
1. Read Authority Blogs That Keep People Informed

One of the best things you can do is read other blogs that share valuable information. The first two that come to my mind are Basic Blog Tips and SEOmoz. Note that this isn't an exhaustive list, but both Basic Blog Tips and SEOmoz have kept me up to speed on the latest social media changes, SEO techniques, powerful blogging plugins, etc. If you expect to get your blog moving at all, you have to look at the blogs that are already in the fast lane.
Via
Ileane Smith