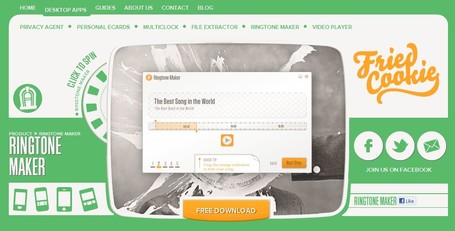 Let Your Phone Rock Out To Your Favorite Song With Ringtone Maker! Free Ringtone Maker Software for Windows Enables You to Create a Jam-Tastic Ringtone!

Use RingTone Maker to make iPhone ringtone of any song and accurately select, with the ringtone cutter, exactly which part of the song to convert to a ringtone. Create ringtonesfor iPhone, Blackberry, Android, Symbian, and more.
This free mp3 ringtone converter software is a must-have application for anyone who loves music and has a cell phone. Get your phone rocking now by selecting the song you want as your new ringtone, use ringtone cutter to snip & cut out only the best part, create ringtone and voila! Your ringing!