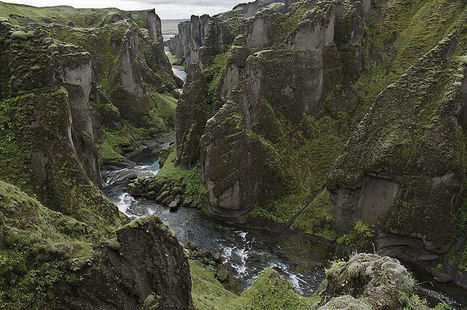 According to Þórarinn Björn, @Thrugl on Twitter, the Alan Taylor-production will use a portion of his family's land, which happens to include a beautiful canyon known as Fjaðrárgljúfur. The canyon is located in South East Iceland, while the nature of the shoot is unknown as well as when shooting will take place.
The 2nd shooting location is supposedly one of Iceland's biggest waterfalls, called Skógarfoss. Located in the southern part of the country, according to Reykjavik, access to the waterfall will be limited due to filming for Thor: The Dark World, this Friday.
And last but least, Icelandic site Visir is reporting that the star Chris Hemsworth has been spotted in town, and that he'll be shooting scenes at Landmannalaugar. The famous region, popular for hiking, is located near the volcano Hekla in southern Iceland. Google Translated, the site reports that filming may last a week.
Via
iMOVIEi