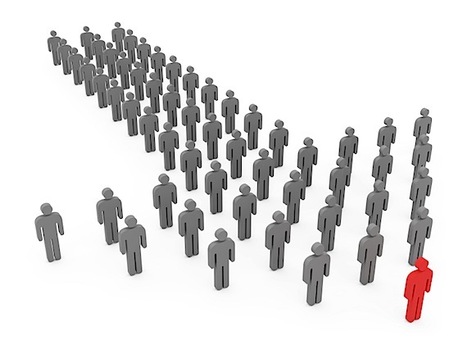 The rise of online communication has shifted the dynamics of "thought leadership". At one time thought leadership and creating a personal brand meant speaking at congress, writing industry journal articles or writing books, now creating an online presence is becoming a vital tool for any expert or senior manager.
Getting your thoughts noticed by the media is easier than ever if you can only tap into how they engage via social media. Journalist hungry for scoops scan social media for interesting opinions, conversations and stories. The modern customer does not want to hear press releases, they want to converse with your brand/company and this is best done through individuals. Developing your own personal influence and that of your key opinion leaders could be the best investment you ever make. Having completed a few digital capability scans of blue chip companies, it clearly shows that senior management generally have largest skill gaps when it comes to social media and in particularly how they can use it to develop their personal brand.
The impact of social media coaching can have on an organisation can be quite profound. Following a training course last week, a pharmaceutical executive commented, "I knew that social media is popular but I didn't understand how vital a skill it is for any aspiring leader". With online communications continually evolving, senior executives are now looking forward to digital mentors to help keep them ahead of the curve.
What is it that separates people with strong online influence from people and organizations that have less of it? For anyone who needs to improve their online status the Forbes linked (to read Forbes article by clicking on the headline to find out more) is a good start. But if you want to take social media seriously then understanding your individual, team and KOL capabilities is the first step, then you can understand the interventions needed to ensure success.