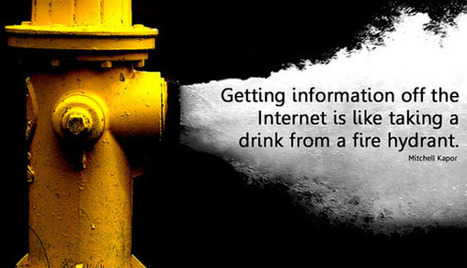 "Fact #1: You don't need to be a content producer to market with content.
Fact #2: Not all curators work in museums and have elbow patches.
Now, before you fire up the rotten tomatoes, let me explain. As a writer and blogger I value content creation, but I'm the first to admit that you can get the benefits of content marketing without creating all the content yourself. In fact, sometimes you don't need to create any content at all..."
By Sharon Hurley Hall
Source : http://unbounce.com
Direct link : http://bit.ly/I0TgYM ;