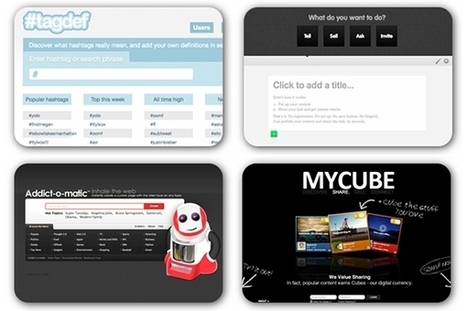 "A couple years ago, Jay Baer wrote a great blog post called "The 39 social media tools I'll use today," which serves an all-in-one toolkit for social media marketers.
Much has changed in the two years since that post was published.
Here is a 2012 remix featuring a mix of (mostly free) tools you can use on a daily basis..."
By Adam Vincenzini
Source : http://www.prdaily.com
Direct link : http://bit.ly/GRst0M