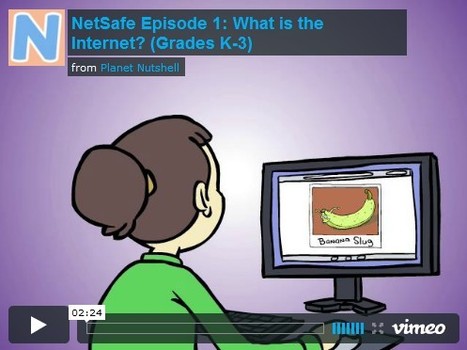 Planet Nutshell produces short animated videos to explain products, services, and concepts.
One of their series of videos is all about the Internet and Internet safety for K-12 students. The series is called NetSafe and it has 17 episodes that were produced for the Utah Education Network.
The videos are labeled with grade levels so that students in high school don't watch videos designed for K-3 students.
The first video in the series is an explanation of what the Internet is in terms that K-3 students can understand.