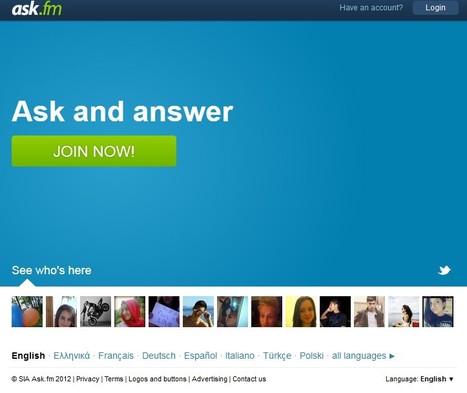 I wanted to write this post to let parents know that there is a potentially dangerous website that is becoming very popular with teenagers at the moment.
From looking at this website, I'm shocked at the very public conversations that are happening in this forum. I've seen conversations where 'people' are anonymously telling a 13 year old girl to die as she's not pretty enough or telling a 14 year old boy to kill himself as he's gay.
I think as parents we need to be vigilant about cyberbullying and make sure that our kids aren't using this website.
Ask.fm: A Guide for Parents and Teachers
http://www.webwise.ie/AskfmGuide.shtm