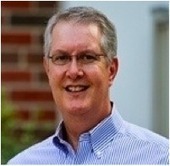 Offenders look for kids where they hang out. Since gaming consoles (like X-Box) are about as common for kids as Facebook, offenders spend a lot of time there. Because they play a lot of games, they also become very good players.
None of this may seem like a big deal if your son doesn't do anything other than play a game. The problem is that it's easy for someone to establish a "friendship" based solely on a game. When you have a common bond (gaming), the usual barriers for a predator are easily avoided. The longer a kid plays, and the more he talks with others, the greater the chance for him to share personal things about himself.
These gaming conversations, which may seem like no big deal to a teen, could be just the connection the offender is looking for. While playing the game, the first question could be "where are you?" Because you don't know this guy and you're careful about personal details, the answer is usually very general—I live in whatever city. But as they play over a long period of time, it becomes much easier to add things like the school you attend. As that information begins to flow, real names get added. For teens, time seems to equal friendship, so what's the big deal in telling your new "buddy" your real name.