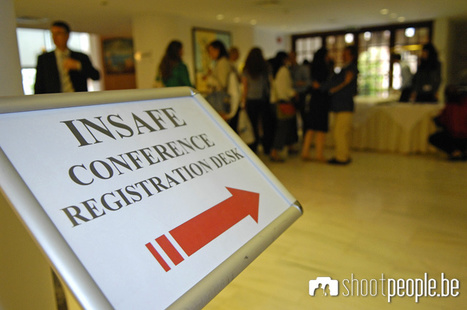 Insafe's Annual Conference
Promoting Internet Safety Globally: Connecting Generations
Venue: Golden Bay Beach Hotel, Larnaca, Cyprus
Date: 14, 15 & 16 May 2012 *
* Pre-Conference Event and workshop started at 2pm, Monday 14th May. All attendees were encouraged to attend. The main conference then took#e place on 15 & 16 May.
With the Digital Agenda at the fore and the EU Commissioner Kroes' coalition to make the internet a better place for children, 2012 will be a critical year in ensuring that every citizen is safe online.
http://www.saferinternet.org/c/document_library/get_file?uuid=2cc23ff8-dff4-424d-86df-c15b6dcf051a&groupId=10131
Το Ετήσιο Συνέδριο του INSAFE, του Πανευρωπαϊκού Δικτύου Εθνικών Κέντρων Ασφαλούς Διαδικτύου, την εβδομάδα που μας πέρασε. 150 σύνεδροι από 44 χώρες βρέθηκαν στη Λάρνακα της Κύπρου για να συζητήσουν τους τρόπους με τους οποίους οι γενιές μπορούν να έρθουν πιο κοντά σε θέματα χρήσης των διαδραστικών τεχνολογιών, πώς μπορούν να προσεγγιστούν εύστοχα οι μικρότεροι χρήστες του νηπιαγωγείου και του δημοτικού, πώς μπορεί η βιομηχανία του διαδικτύου να συνεισφέρει στη διασφάλιση των δικαιωμάτων ανηλίκων και ενηλίκων στους online κόσμους, καθώς και για να ανταλλάξουν εμπειρίες και βέλτιστες πρακτικές εντός και εκτός Ευρώπης.