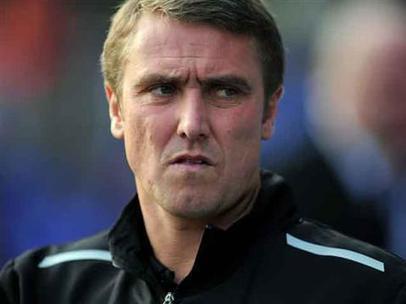 Lee Clark offered an unreserved apology to the Blues fans after today's heavy home defeat to Barnsley.
The St. Andrew's boss held his hands up and admitted that his team's performance was 'not acceptable in any way'. Blues were ripped apart by a rampant Barnsley side with a five-goal blitz in the space of 23 second-half minutes inflicting the damage.
"There has got to be an explanation when something like that happens and I've got to say a huge apology from me as the leader to everyone connected with the football club – the supporters, people behind the scenes, the magnificent staff and everyone who has treated me so well so far," said Clark.
"That performance was not acceptable in any way. I've said to the players that we were lucky to be 0-0 at half-time and we should have heeded the warning but we didn't and it turned into an embarrassing performance. Losing any home game is bad enough but to lose by five goals on our own patch when we've got such a record here.
"The team are an extension of me and what that looked like today is no desire, no passion and the courage that you need to play for a big club with high expectations. I've got to accept responsibility but we win together, we lose together.
"I respect the players 100 per cent – I think of them as great players, top footballers and I'm at the top of the tree and I'll lift them because there is a mutual respect in the dressing room. I haven't gone in ranting and raving because then you just end up rowing and you get no sense out of each other.
"We talked candidly about it and we came to the conclusion that it wasn't a performance worthy of the football club, the badge or what we're about in the dressing room. We'll have to change that and we will. We'll work damned hard and I know we can get it right and be a successful team and management team at the football club."
Clark insisted that he'd had no inkling from training this week that his team would produce such a poor performance come matchday. Although he admitted that several injuries in defence – David Murphy was added to the casualty list today as the full-back went off after 25 minutes with a hamstring injury – had not aided their cause.
He continued: "The training was excellent yesterday. The lads that are on the bench are working extremely hard and pushing the lads in the team, who knew they had to perform to keep their jersey but we were so flat from the first whistle. I don't want to come out making excuses but you're already without your two first-choice right-backs and then you lose your top left-back.