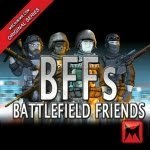 Hank and Jed present an animated comedy series about Battlefield 3.
Level 100 Colonels: "Just how do you get to where you are?" (boosters excepted) .
This is the Finale of Season 1 (I just hope there's a Second Season because these are "right on the money" and I enjoy a good laugh!).