Scoop.it!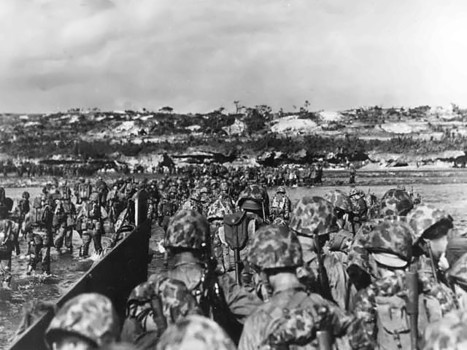 Benjamin Espinoza's insight:
Paragraph #1:The Battle of Okinawa has been called the largest sea-land-air battle in history. It is also the last battle of the Pacific War.The American attacking force consisted of 183,000 troops, and the navy force aided them. Okinawa was defended by 77,000 troops of Japanese. The battle lasted for over 3 months, with these conditions there where no time to move the dead, so came a lot of disease and unlikely creations along with dead.. More than 100,000 civilians had died during the fighting. Also the American casualties soared to 72,000 and with over 100,000 Japanese casualties also. The fighting that lasted over 3 months was very intense; the Americans forces had to go from cave to cave clearing out every inch of the island to defeat the Japanese.
Paragraph #2:The fierce resistance by the Japanese and the high casualty figures both military and civilian as well as all the damage done to the American fleet, were just one of the factors that made the decision to use the atomic bomb. The battle of Okinawa may have led the world into the Nuclear Age. But with all these conditions it was still up to us to use the atomic bomb or not. But it gave us the edge in war until the soviet union made theirs in 1949.