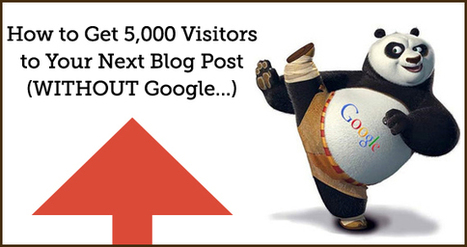 So, you've created an EPIC blog post, hit the publish button, and then waited for the traffic to start pouring in to see your brilliant creation.

Unfortunately, all you heard were crickets....
Scoop.it is my one-stop shop for getting fresh new traffic to EVERY blog post.
Scoop.it is content curation at it's best. With thousands of different topics and curators who collect their favorite content from around the web.
And the best part is – you can 'suggest' your latest blog post with just a few clicks.
You'll see a link at the top of each Scoop.it pages that allows you to submit a suggested link. It takes all of 10 seconds to suggest your link.
If the creator of that page decides to share your link, it gets published and any followers of that page also get notified (instant backlink and high-quality traffic).
I recommend submitting your content to at least 20 Scoop.it pages for each new blog post you publish.
Additional Resources: