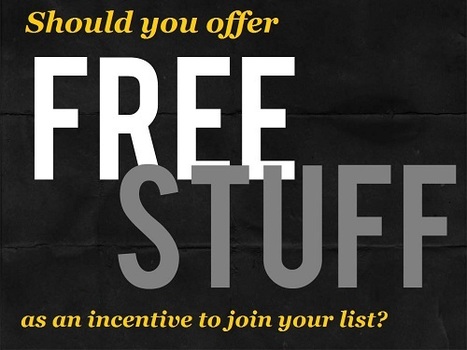 I must admit that I learned about list building really the hard way than anything else with blogging. Building email lists is a tricky process. Believe me, although there are lots of "email marketing rules" they don't work always!
Ileane from Basic Blog Tips
I started building an email list recently and I had to ask myself this question – Should I create a freebie as bait in order to get people to sign up? Personally I rarely sign up for email lists, and when I do end up getting freebies (mostly ebooks) it seems that I never have time to go back and read them. So I decided against it for my own list. What's really important to me, and my subscribers find this out right away, is that I offer people something that they won't find on my blog. First of all, my subscribers get to ask me an open-ended question – they can ask me anything they want advice on, from soup to nuts. This way people are less intimated and they don't need to leave an "off topic" comment on a blog post. I respond to them one-on-one and they get my personal attention in a confidential atmosphere. I've already had some wonderful exchanges with a few of my readers and I can tell you that it goes a long way towards building a relationship and a connection that's much more memorable and engaging than you can imagine. I also make sure my subscribers get access to exclusive content that is created just for them based on the questions and discussions we have. This is working out great so far and I don't feel the need to create an ebook in order to build my list. If it sounds good to you, you can sign up for tips from Ms. Ileane here.
Read more: List Building: Is Offering Freebie A Good Idea To Build Email List?