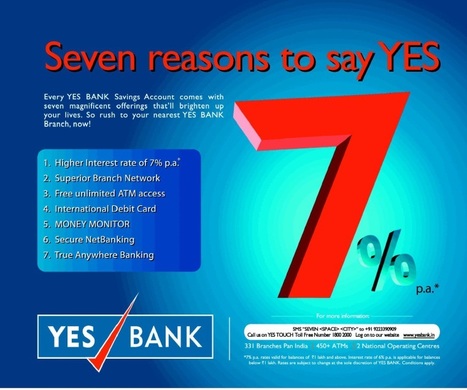 If you are one of the many individuals holding a bank account, then you are by far in safe hands. Banking brings with it a tremendous amount of benefits and banks offer services for various purposes. Whether a savings account, a current account, a recurring deposit account or a fixed deposit account you can benefit from a tremendous amount of benefits that the bank offers.
For starters, the money that you keep in your bank remains federally insured – i.e. even if your bank closes you will get your money back. Also, your money remains free from theft or fires and maintaining large amounts of money are safer. Besides that, a variety of services such as the use of Debit cards, Credit cards and cheques help to make faster and easier payments. There is no hassle of maintaining large sums of money at one's house. Besides that, many banks offer small interest rates that help your money grow over time. The health of the economy is largely dependent on the stability of how sound the banking systems are in a country.
With the internet revolution, most banks offer online banking whereby you can access your bank account online and at your own convenience. Bills can easily be paid online and other transactions can occur through Net Banking. Also, with the growth of social networking sites has also paved a new way that banks can reach out to their customers. It is an easier way to spread information to existing and potential customers about the services and products that they offer. It is also a good way that banks can receive feedback form their customers.
Indian banks battle it out on Facebook!
http://economictimes.indiatimes.com/et-now/corporate/indian-banks-battle-it-out-on-facebook/videoshow/16299494.cms
Banks play a very strong role in lending, borrowing and other related activities that facilitate the economic growth of the country; and also play a very strong role in mobilizing savings of people for investment purposes.
There are different kinds of banks: Savings Banks, investment banks, retail banks, commercial banks, industrial/development banks, Central/Federal/National Bank, Co-operative Banks, Exchange Banks, Consumer Banks, etc. These banks specialize in different lines of business and provide a number of benefits to people.
People can access their bank accounts from anywhere and at any time.
With banks offering different interest rates, there is always a high amount of competition where consumers try to opt for the banks offering them higher interest rates. Constant innovation and change in bank policies are always taking place – to keep in sync with the emerging trends in the society. Which bank do you think can take the lead?
Savings account is the best way to save and grow. There are many banks offering savings account like HDFC Bank, ICICI Bank, YES Bank, Central Bank & SBI Bank etc, but amongst all of these YES Bank offers you to earn higher interest rate on your savings account.
Check this out : http://tinyurl.com/6uyvlt4