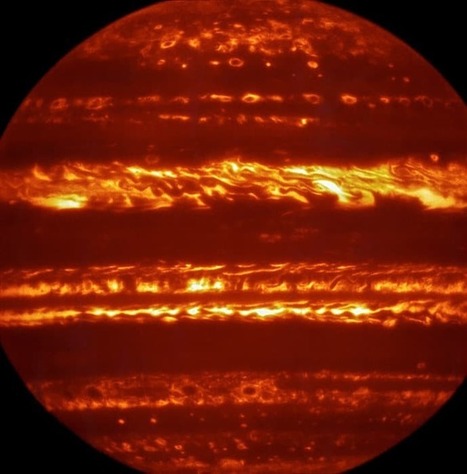 At this moment, the Juno spacecraft is hurtling towards Jupiter where it is set to take up orbit on July 4.

To help map the planet for that rendezvous, the European Southern Observatory (ESO) has used an instrument on its Very Large Telescope (VLT) to create a stunning image of the solar system's largest planet.

To bring the image to life, the space agency relied on a technique known as "lucky imaging.
Click headline to read more, access hot links view pix--

Via
Chuck Sherwood, Senior Associate, TeleDimensions, Inc