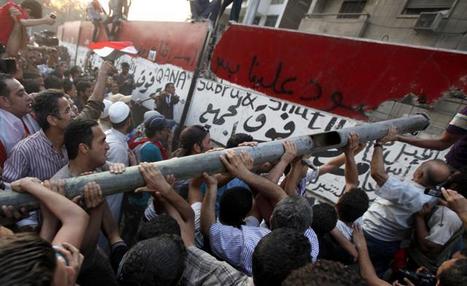 Dozens of protesters broke into the Israeli Embassy in Cairo on Friday and dumped hundreds of documents out of the windows, Egyptian and Israeli officials said.
Hundreds of protesters had been converging on the embassy throughout the afternoon and into the night, tearing down large sections of a security wall outside the 21-story building housing the embassy, according to The Associated Press.
Protestors tossed thousands of pages of documents into the jubilant crowd, an AFP journalist saw.
Meanwhile, more than 215 people were injured in clashes between protesters and security forces near the Jewish embassy, Egypt's state TV reported citing the Health Ministry.