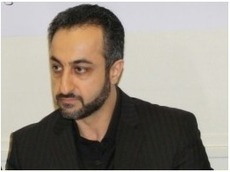 'As you know there are many in Balochistan. They believe that Balochistan's occupation is being maintained through the barrel of gun; hence, Balochistan liberation will also flow through the barrel of gun,' says Hyrbiar Marri. Son of the late Khair Bux Marri, Hyrbiar is a known spokesperson for Baluchistan national struggle. Read on:
Basically what in your view is Balochistan's problem?

In 1947 when Balochistan got independence and it stayed independent for nine months, Pakistan's founding father, Muhammad Ali Jinnah wanted our Khan to accede to Pakistan. The Khan sought the advice of the Baloch parliament. The House of Lords as well as the House of Commons advised the Khan against accession to Pakistan. The parliament believed that being an independent country, with a distinct culture and language, Balochistan should not accede to Pakistan merely on religious grounds. On March 27, 1948 Pakistan invaded Balochistan whereupon the Khan was forced to sign the treaty of accession. The Baloch did not want it. Accession to Pakistan was secured under duress. The Baloch nation has refused to accept the forced accession. We believe we are an occupied land. We view Pakistan as an occupying force. We want the world to know that it was an illegal occupation of Baloch land. We want the international community to support us in the way it lent support to Kuwait against Iraqi occupation.