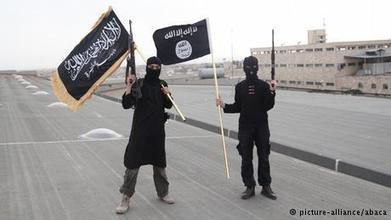 The US-based group Human Rights Watch (HRW) on Friday demanded "further" investigation be conducted into alleged executions of captured soldiers at Tikrit in northern Iraq. Evidence pointed to a "war crime," it said.
In mid-June militants of the self-styled Islamic State of Iraq and Syria (ISIS) posted photos online after its fighters overran the cities of Mosul and Tikrit, which was once the bastion of the late longtime dictator Saddam Hussein.
HRW said its analysis "strongly indicates" that the ISIS conducted "mass executions" at two locations in Tikrit between June 11 and June 14.
Imagery of two trenches filled with bodies matched landmarks in ISIS photos, it said.
Toll could be 'much higher'