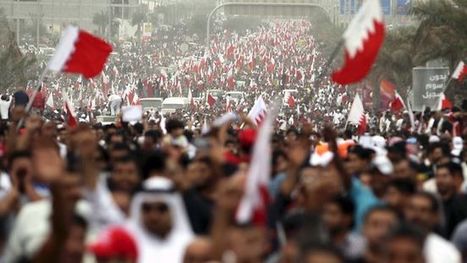 People in Bahrain have once again staged pro-democracy protests against the ruling Al Khalifa regime.
On Wednesday, demonstrators took to the streets in Bahrain's northeastern island of Sitra. Anti-regime protests were also held in the villages of al-Akr, Samaheej and Ma'ameer.
In the village of Ma'ameer, the demonstrators held a vigil for one of the protesters killed in the Al Khalifa regime clampdown on pro-democracy activists. Chanting slogans against the Al Khalifa regime, they called on King Hamad bin Isa Al Khalifa to step down.
The Bahraini protesters also voiced their opposition to the so-called national reconciliation talks in the country.