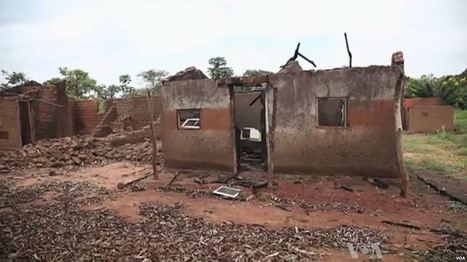 A new United Nations report presents an appalling picture of human rights violations in the Central African Republic, including killings, kidnappings, torture, and rape. The report by the Office of the High Commissioner for Human Rights describes events since the explosion of violence in the capital, Bangui and the northern town of Bossangoa on December 5 and 6.

U.N. fact-finders who visited the CAR last month have confirmed there were large-scale killings of Christian and Muslim civilians carried out on December 5 and 6 in Bangui and Bossangoa.

The U.N. estimates 1,000 people in Bangui alone were killed during the two days of violence.

The violence began when Christian militias, known as the anti-balaka, mounted coordinated attacks in Bangui against Muslim forces that were formerly part of the Seleka rebel alliance. The attacks prompted a series of reprisals by both sides, which spiraled into sectarian violence between Muslim and Christian civilians in the capital and elsewhere in the country.

U.N. human rights spokesman Rupert Colville says the killings continued in Bangui and elsewhere after the initial wave of attacks....