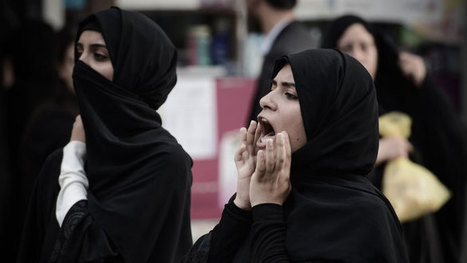 Bahrain's security forces used stun grenades and teargas to disperse anti-government demonstrators in the west coast town of Malkiya after a women's protest was banned by authorities.
Protesters came out to show support political prisoners who remain in jail and to demonstrate against the upcoming Formula One race in April.
For the same reasons protesters in Bahrain's capital, Manama, clashed with police who used teargas and sound bombs to disperse their demonstration against the regime on Friday. ...