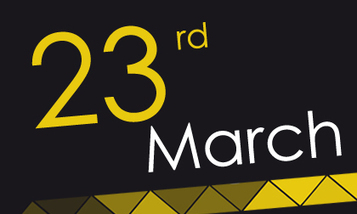 Solidarity marches in a number of world capitals will take place, signifying that Nabeel Rajab is an International human rights figure, and his work is not limited to Bahrain. Nabeel is an active member of various associations and international organizations dealing with human rights and issues of freedom.
London: 2-3pm Solidarity stand in front of the British Prime Minister's Office
Paris: Time TBA Solidarity march Champs de L'Elysse
Washington DC: (Friday, March 22, 1 p.m.)demonstration in front of the Bahraini Embassy. Speakers include Joe Stork, Human Rights Watch Middle East and North Africa Deputy Director
Dublin: 11 am til afternoon, Dublin City Centre. Irish activists are holding an "Awareness Day" passing out educational information about Nabeel Rajab and his activism.
In Washington DC
In Washington DC, at 1pm, there will be a rally outside the Embassy of Bahrain.