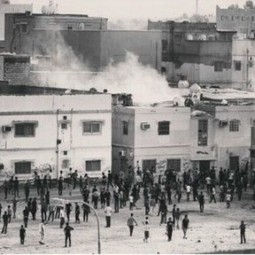 The 14 February Coalition – a political youth movement that was launched in 2011 after the protests began – called for a public strike on the occasion of the second anniversary of crushing the protests which began in the Pearl Roundabout on 14 February. The Peninsula Shield Force – Forces from the Arab Gulf Countries – had entered on 15 March, and on 16 March the Security Forces and army had stormed the Pearl Roundabout, and many citizens were wounded and killed.
The strike began in the morning of 14 March, where a group of youth blocked roads. The Security Forces attempted to reopen the roads by using excessive forces and bulldozers to remove the blockades. The strike continued in the villages until midnight.
At sometimes, violent clashes took place between the Security Forces and protestors which led to numerous injuries among the protestors.....