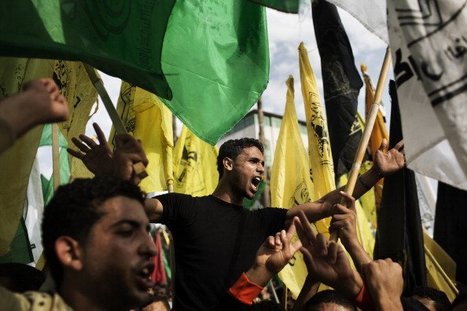 Hussein Ibish on Palestinian politics, the U.N. bid for statehood, and Hamas.
...
Palestinians must choose. But any stateless people seeking freedom—and trapped in an apparent binary between going down in a "blaze of glory for God and country" or standing by impotently as occupying forces colonize their lands and punishes their diplomatic efforts—can be expected to eventually opt for the former. They must have a third option: success through negotiations and cooperation that yields short-term quality of life improvements on the ground and long-term prospects for peace and independence.
It is therefore urgently important from a Palestinian point of view for Ramallah to repair its relations with the West immediately. But this rapprochement is also crucial for the West and anyone in Israel who doesn't want the Palestinian cause to be dominated by Hamas. Everyone will have to play their part to avoid this now very real possibility.
The PLO, if it must go ahead with an initiative at the U.N. in the coming days, should make it as non-confrontational as possible. It should provide reassurances about not seeking, at this stage, to join additional U.N. agencies or the International Criminal Court. And it should seek as much European support as it can muster. ...