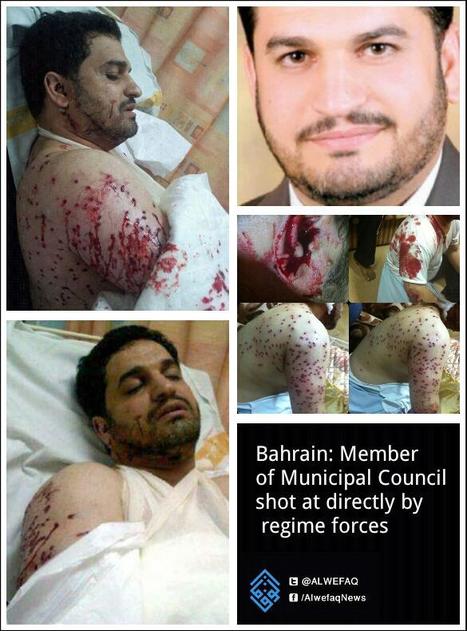 Forces of the Bahraini regime targeted a member of the Municipal Council, Sadiq Rabea, shooting at him with birdshot gun causing serious injuries. The incident took place whilst regime forces were brutally suppressing a peaceful pro-democracy protest in Sitra Island.
Shotgun pellets riddled Rabea's back, neck and ear causing heavy bleeding. He is currently without medical treatment as hospitals refused to treat the injured Rabea despite his injuries that were deliberately caused by the regime forces.
Such attacks are a regular occurrence in Bahrain where regime forces systematically repress peaceful citizens in order to prevent them from exercising their right to protest and freely express their opinions.