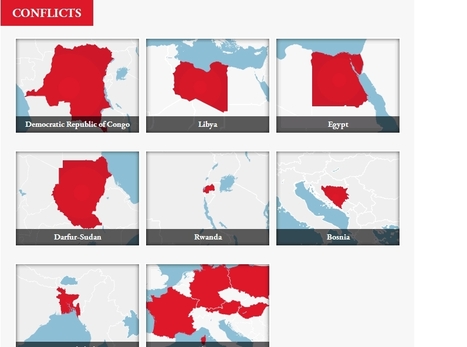 WMC's Women Under Siege is an independent initiatve documenting how rape and other forms of sexualized violence are used as tools in genocide and conflict throughout the 20th century and into the 21st. Originated by Gloria Steinem... In the belief that understanding what happened then might have helped us prevent or prepare for the mass sexual assaults of other conflicts, from Bosnia to the Democratic Republic of the Congo, this Women's Media Center project is exploring this linkage to heighten public consciousness of causes and preventions.
The project has two main components:
A public education plan to demonstrate that rape is a tool of war (not only a crime of war, but also a strategic tool). This plan includes testimony from and partnership with survivors of modern wars from Bosnia to Darfur.
An action plan to push for the creation of legal, diplomatic, and public interventions to ensure the United Nations, international tribunals, and other agencies with power will understand the gender-based threats as a tool of genocide and will design protocols to intervene and halt gender-based genocide. ....