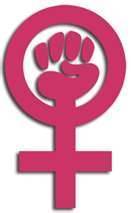 NEW DELHI, June 13 (TrustLaw) - The birth of a girl, so goes a popular Hindu saying, is akin to the arrival of Lakshmi - the four-armed goddess of wealth, often depicted holding lotus flowers and an overflowing pot of gold.
That should assure pride of place for women in Indian society, especially now the country is growing both in global influence and affluence.
In reality, India's women are discriminated against, abused and even killed on a scale unparalleled in the top 19 economies of the world, according to a new poll by the Thomson Reuters Foundation.
The survey, polling 370 gender specialists, found Canada to be the best place to be a woman amongst G20 nations, excluding the European Union economic grouping. Saudi Arabia was the second worst, after India ....