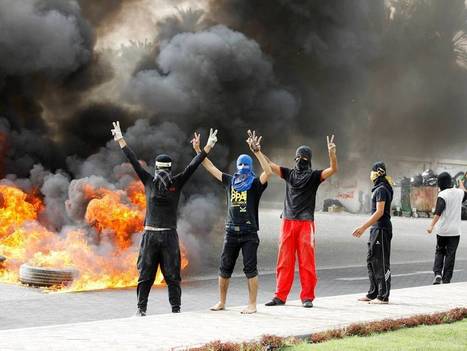 Formula One drivers took to the race track yesterday following days of violent clashes between police and protesters in Bahrain, with organisers defying calls for the controversial Grand Prix to be cancelled.
Heightened security in anti-government strongholds prevented protesters from demonstrating in large numbers. The event was the ruling Sunni monarchy's opportunity to show that life had returned to normal after security concerns over anti-government protests led to the cancellation of last year's race.
Officials put the attendance at yesterday's race at 28,000, in a circuit that can hold 45,000 spectators.
...
"There are armoured vehicles at the entrance to every village. If anyone emerges now they will just be shot at. The government has sent a very strong message," activist Dr Alaa Shehabi said.