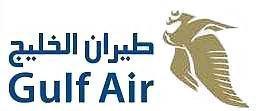 Case of a Gulf Air employee, Captain Salah Alshayeb and how he got dismissed and later arrested and imprisoned. He was one of +200 employees that
Gulf Air have violated their labor and human rights.
Violations began with a malicious review board on 14/04/2011 accusing him with several things like going on strike and inciting others to strike and
assaulting the Bahraini government symbols. But despite the fact that no evidence was presented to him and company attendance records were enough
to close the case but obviously the decision has already been made and Gulf Air decided to dismiss him anyway!
On 07/05/2011 his house was raided at dawn by masked personal and taken to an unknown location to spend 3 months in detention half of the period in
solitary confinement in the basement of the national security apparatus!. not to mention the insults and the derogatory treatment.
The reason for his arrest was for investigation on one of bahraini political and human rights activist Raoof Alshayeb living in exile who happened to be
his uncle!
one week before being released he was interrogated again, but in things other than reason for his arrest in preparation for release.
He was told after the interrogation by an NSA official that he would be released and can return to normal work and life.
But Gulf Air refused to reinstate him back and the reason given "security reservation by ministry of interior" although he was given a ((Certificate of Good Conduct)) after his release!.
Gulf Air HR and Legal Affairs kept on stalling during the sessions of the Ministry of Labor and the Court.
The latest innovations of Gulf Air lawyer at Court was that Captain Salah was absent from work during the period between may and august which
resulted in his dismissal, although he recieved the official termination letter on 17/04/2011!
I AM SURPRISED! how Gulf Air persists to this degree and flagrant disregard of the judiciary and the court by coming up with such nonsense.
@boeing @airbus @IATA @ILOnews @itfglobalunion @officialgulfair @nabeelrajab @mansoor_aljamri @faisalhayyat @saidyousif @jawadfairooz @hrw_ar @lameesdhaif @templedoc1 @frankiedolan @matar_matar @dooley_dooley @khalil_bohazza @khalilalmarzooq @reem_khalifa @mohdmaskati @abbasbusafwan @maryamalkhawaja