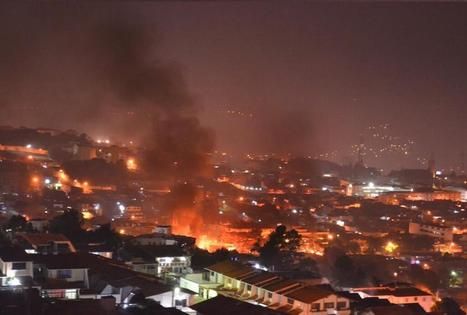 ...
Throughout last night,panicked people told their stories of state-sponsored paramilitaries on motorcycles roaming middle class neighborhoods, shooting at people and storming into apartment buildings, shooting at anyone who seemed like he might be protesting.
People continue to be arrested merely for protesting, and a long established local Human Rights NGO makes an urgent plea for an investigation into widespread reports of torture of detainees. There are now dozens of serious human right abuses: National Guardsmen shooting tear gas canisters directly into residential buildings. We have videos of soldiers shooting civilians on the street.
...
What we saw were not "street clashes", what we saw is a state-hatched offensive to suppress and terrorize its opponents.....