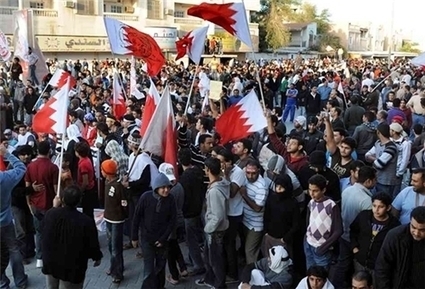 The 'Bahrain 14 February Revolution Friends' movement called on all people in the tiny Persian Gulf island to join strikes and civil disobedience to express their opposition to the Saudi occupying forces and demand establishment of democracy and freedom on the threshold of the third anniversary of their revolution.
"The Bahrain 14 February Revolution Friends urges all the revolutionary people, specially freedom-seeking and resistant women, to participate in the general civil disobedience and strike to be practiced on February 13-15," a statement by the movement said on Saturday.
The statement underlined that the hospitals and medical centers are exception to the appeal.
As the al-Khalifa regime is in fragile conditions and seeks to put an immediate end to the protests, all the revolutionary people should display their anger in the streets on the anniversary of Bahrain revolution, it stressed.