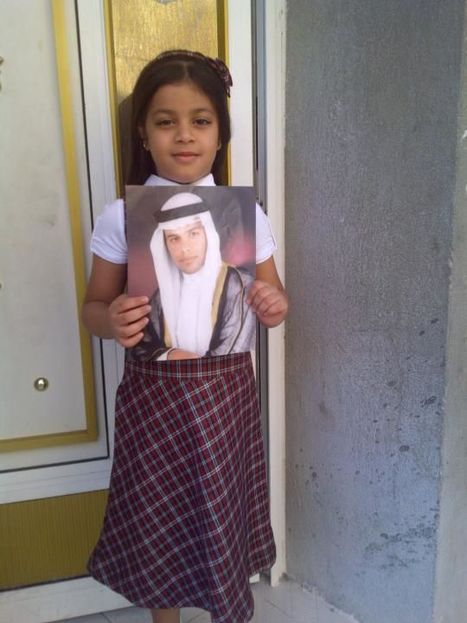 Detainee's daughter Camille Almnama in #school the first day of first grade. She says that restrictions prevented me with my father at school on the first day , will not prevent me from remembering and carrying his image. She said that I try hard in my studies and raise the head of my father also....
ابنة المعتقل كميل المنامي في يومها
الدراسي الاول من الصف الاول الابتدائي, تقول ان منعني القيد من وجود ابي معي في يومي الدراسي الاول لن يمنعني من تذكره وحمل صورته. وقالت باني ساجتهد وارفع راس ابي كما هو رفع راسي وجعلني فخورة به .. !