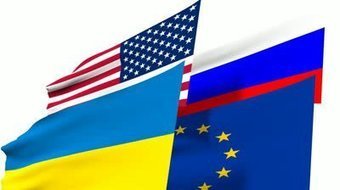 "...
Such events have become part of everyday life for the inhabitants of Donbass. Independent cameramen are trying to bring the truth to the Ukrainian and Western public but this is no easy task.
Firstly, it is very difficult to publish the videos, because internet connection is now a luxury for Donbass. The Ukrainian army has destroyed not only electricity plants but water pipes and gas lines as well.
Secondly, Ukrainian forces are arresting journalists and people making videos, and treating them as criminals. Kiev has unleashed a real war against freedom of speech. Any video or text criticizing the Ukrainian government is considered as "support for Donbass terrorists." Making such videos means risking your life or freedom.
This affects journalists beyond Donbass as well. The Security Service of Ukraine (the equivalent of the American FBI) pays regular visits to intractable reporters and throws them in prison with no scruples. Recently my empty apartment in Kirovograd was visited by agents of the Security Service of Ukraine. I was lucky enough to be in Russia but my neighbors were questioned about me.
The desire to smash any kind of resistance in the country has become an obsession of the Ukrainian authorities. The declaration recently made by the head of Ukrainian Officers' Union, Evgeniy Lupakov, where he said he wanted to hang the "Donbass terrorists" on street poles, is of utmost importance and direst foreboding."