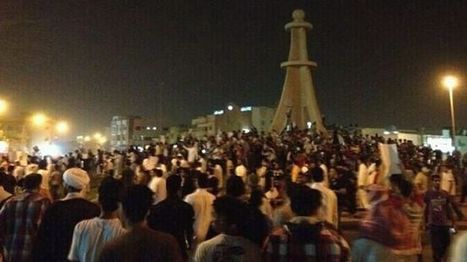 An activist, who has been on trial for several months in Saudi Arabia, says the country is attempting to silence the voice of dissent.
"We have a number of cases where people are thrown in prison arbitrarily, torture, forced disappearances. … Whatever rights abuses (you could think of), you could find in Saudi Arabia," said Mohammad Fahad Muflih al-Qahtani, one of Saudi Arabia's prominent human rights activists, on Wednesday.
In June 2012, Qahtani was charged in a Saudi court on 11 charges including "breaking allegiance to" Saudi King Abdullah bin Abdulaziz Al Saud.
"Of course, there will be a price to be paid, and we are more than willing to pay that price," the 46-year-old added.
Meanwhile, Tamara al-Rifai, spokeswoman for Human Rights Watch's Middle East and North Africa division, also condemned Riyadh for targeting activists.
"This has been a systematic approach by the authorities in Saudi Arabia — namely, the targeting and harassing of activists across the country," al-Rifai stated.
She added that many people in the Arab kingdom "are being arbitrarily arrested and detained for exercising rights that are stipulated by all international human rights laws" and "the Arab Charter on Human Rights to which Saudi Arabia has adhered."....