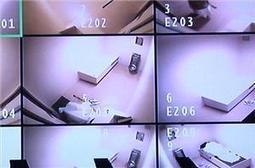 ...
Out of 166 inmates, 102 are on hunger strike at Guantanamo, with 30 being fed through tubes. One inmate continued to be hospitalised but prison officials said his life was not in danger.
Inmates are restrained and a feeding tube is pushed through their nose and into their stomach - a practise the UN compares to torture.
Speaking to Al Jazeera, Dr Otmar Kloiber, Secretary General at the World Medical Association, said the force-feeding was "degrading and inhuman"....