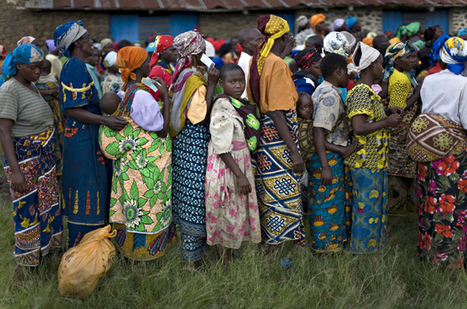 The United Nations has said more than 3,600 women, children and men were subjected to rape and other sexual violence in Congo over a four-year period by the country's defense and security forces or armed rebels.
A UN report published on Wednesday documented 3,645 victims of sexual violence between January 2010 and December 2013, with nearly three-quarters of the victim's women....
Ranging in age from two to 80-years-old, 73 percent of the victims were women, 25 percent were children and 2 percent were men, the report said.
Just over half the rapes documented were committed by members of armed groups that operate in eastern Congo. The remainder were attributed to state agents, including soldiers in the military (FARDC), who were implicated in around one in three rapes.....