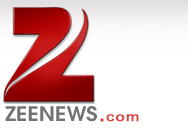 London: Dubai-based Nawabzada Mehran Marri, who is a representative for Balochistan at the UNHRC, has described both Pakistan and China as partners in committing crimes against the Baloch nation.

In an interview, Marri said: "You have to go on the ground to realize the strong resentment there. In the international community, we have been highlighting this. Last week, they (Pakistan) handed over Gwadar to the Chinese."

"The Chinese and Pakistanis are the partners in the crimes against the Baloch nation. And, the Gwadar port project is not a commercial project aimed at bringing prosperity in the region, and especially for the Baloch people, absolutely not. It is a naval base created for the Chinese to have listening post in the region. This is danger to America, international and regional powers, and first and foremost, a danger to us," he added.


"We believe that the Muhajirs, Punjabis and Chinese are all against the Baloch. Fine, we don't have the resources to combat that, but we do understand that we disperse this information to international community, we let them know. Fine, you can close your eyes on the issue today, but tomorrow, you have to deal with it," Marri said....