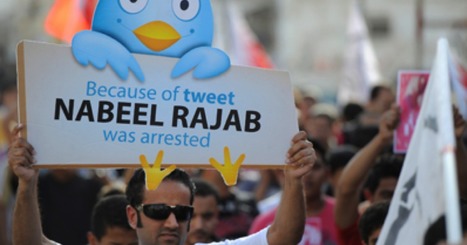 ....
The BCHR launched a campaign called "Wanted for Justice" from Nov. 1 to Nov. 23, which has involved publishing the names and photos of people responsible for human rights violations in Bahrain. Many of these offenses have gone unpunished. What we want is simple: We want their crimes to be known internationally, and the perpetrators must be held accountable and given fair trials.

We've listed 59 people in our report. The allegations range from torturing protesters to arbitrary arrests. The list covers lower level police officers, to Bahrain's King Hamad himself.
Despite promises of reform and the government-commissioned Bahrain Independent Commission for Inquiry (BICI) report, the situation on the ground is still grim. Human rights violations will only continue as long as those responsible for carrying out torture go unpunished. ...