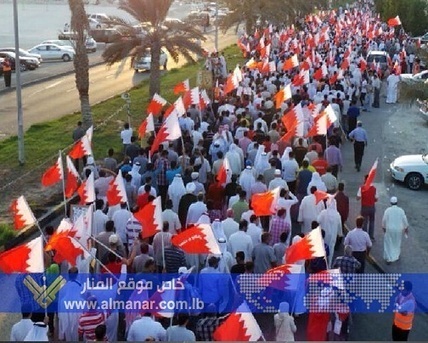 In an exclusive statement to al-Manar Website, Wefaqspokesperson, Taher al-Moussawi, said that Friday's rally complements the popular movement that started in 2011 and will not stop before reaching its goals of democracy and political reform in Bahrain.
Al-Moussawi asserted that Manama Document, which states that the people elects the parliament and the government and that the judiciary and the security services work fairly and independently, can be a base for any political solution in Bahrain.
"The regime's oppression and violence policies failed," al-Moussawi emphasized.
He also reported that since 30 months, the regime has killed over 130, detained more than 6000, dismissed more than 4400 Bahraini employees, jailed a number of the opposition figures and exiled others.
The opposition figure asserted that the measure could not cripple the popular movement and advised the Bahraini regime to change its policies because "it will subject to the public will sooner or later."
For his part, Ayatollah Sheikh Issa Qassem demanded the world governments to stop exporting the toxic gases to Bahrain that cause lethal diseases.
Sheikh Qassem reiterated, during his Friday's sermon, his belief that the Bahraini revolution will reach its aims of democracy and social reform.