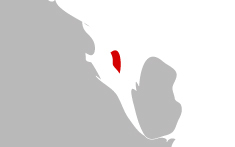 Médecins Sans Frontières (MSF) On July 28, armed security personnel violently raided MSF's premises in Manama, damaging office property and confiscating all medical and office equipment and supplies. A Bahraini MSF volunteer, Saeed Mahdi, who works with the organization as a translator and driver, was arrested.
...
As such, we find the violation of MSF facilities and the detention of our volunteer both unwarranted and unacceptable."
Last week, a patient with a serious head injury arrived at the MSF premises. An MSF doctor provided first aid and an ambulance was called to transport the patient to the Salmaniya Medical Complex. It is MSF's obligation to provide treatment regardless of a patient's ethnicity, religion, or political affiliation.
Despite only assisting MSF and a patient by calling an ambulance, Saeed Mahdi remains detained. Repeated requests by MSF, his family, and his lawyer to have access to him have been denied. MSF has also not been able to obtain any information about the original patient, even after visiting Salmaniya to inquire about him.