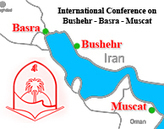 Bahrain: Detainee Mahdi Al-Mousawi's Health in Deterioration amid Prison's Unhealthy Conditions
....
The Bahrain Center for Human Rights expresses its deep concern for the authority's continued mistreatment of prisoners, especially activists and prisoners of conscience and neglecting to provide the necessary health conditions in prison, amidst the utter silence of Jaw's Central Prison administration which refuses to improve the conditions of detainees or to comment on the complaints about the violations taking place inside.

Confirmed information received by the BCHR indicates that Jaw Central Prison's shop has not been providing healthy water for the detainees in Ward 1 for more than a month and a half without giving any convincing reason for that. Noteworthy, the detainees in Jaw Prison buy water bottles from the prison shop with their own money, especially in light of the increasing complaints about the poor quality of water provided by the prison for free, in addition to depriving some detainees from their right to reaching the shop to buy what they need and to get clean and healthy water.