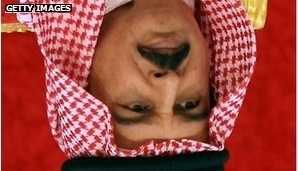 This isn't loyalty.....
This isn't defending honorable soldiers.....
This is the desperate act of a failing dictatorship to garner any support that might help further its hold on what little power it has left......Hamad obviously doesn't realize that nobody listens to the puppet, just to the puppetmasters.....
Everyone knows the GCC mercenary forces in Bahrain are thieves, vandals, liars, and murderers.
People who are recruited based upon thier categorical separation from all moral behavior....
Yasqot Hamad!